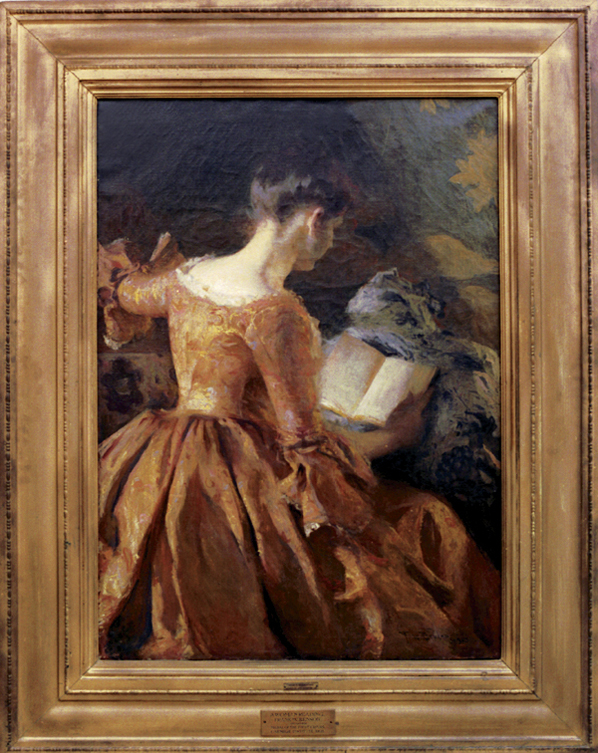 A Woman Reading
Frank W. Benson
1862-1951 
American artist from Salem, Massachusetts known for his Realistic portraits, American Impressionist paintings, watercolors and etchings.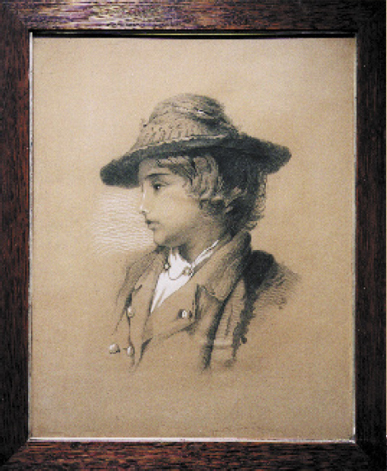 Dutch Newsboy
John H. Vanderpoel
1857-1911 
His book The Human Figure, a standard art school resource featuring his drawings based on his teaching at the Art Institute of Chicago, was published in 1907.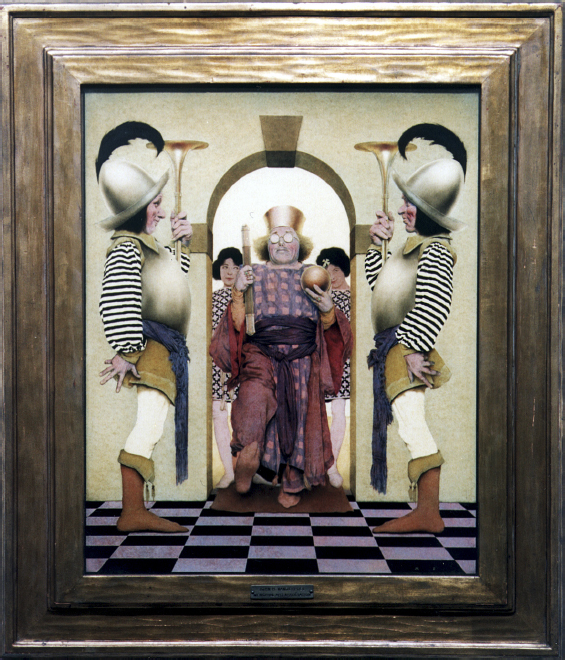 Entrance of the King
Maxfield Parrish
1870-1966 
An American painter and illustrator active in the first half of the 20th century, he is known for his distinctive saturated hues and idealized neo-classical imagery.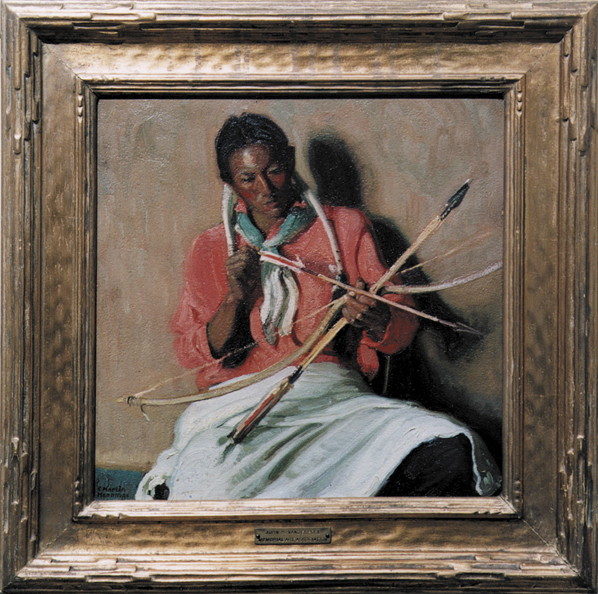 Examining His Arrows
Ernest Hennings
1886-1956 
An American artist from Penns Grove, New Jersey and member of the Taos Society of Artists, he studied under John Vanderpoel at the School of the Art Institute of Chicago and graduated with honors.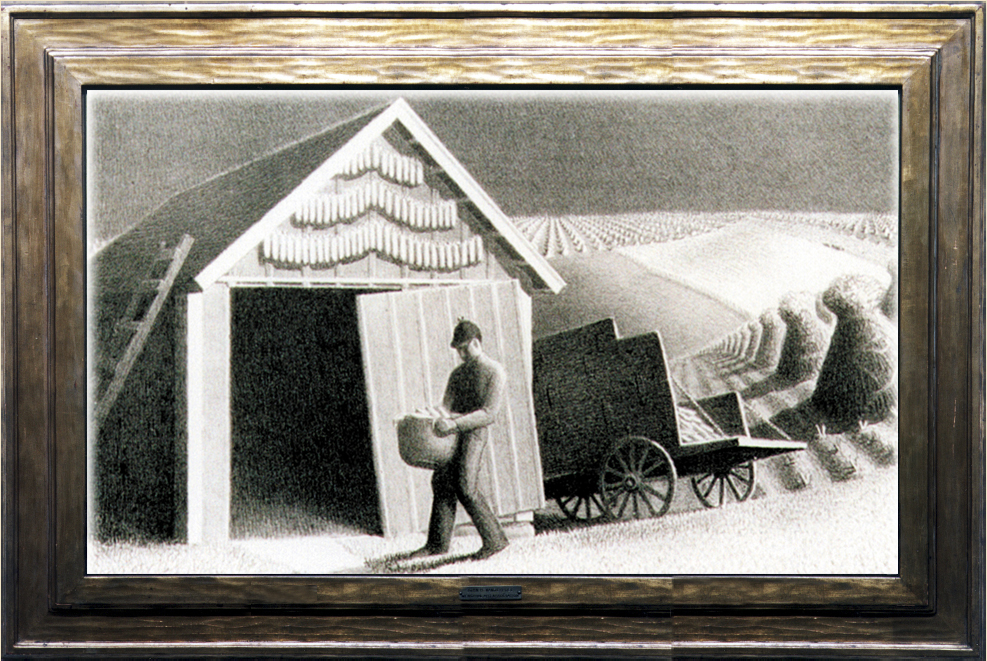 Seed Time and Harvest
Grant Wood
1891-1942 
An American painter from Anamosa, Iowa, he is best known for paintings depicting the rural American Midwest, particularly the painting American Gothic, an iconic image of the 20th century.
---
The gallery is now closed for construction until early 2024.  •  Call 773-294-8311

Ridge Park Fieldhouse, 9625 S. Longwood Drive, Chicago, IL 60643
Send donations and correspondence to: 10429 S. Seeley Ave., Chicago, IL 60643