SATURDAY MORNING ART CLASSES
Canceled due to construction at Ridge Park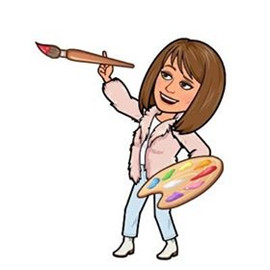 ---
Time:
Dates:
Location:
Instructor: Linda Vorderer, MAT, experienced instructor of all ages and skills
Class size: limited to 16 students
Class info: The basics of drawing will be taught, using a variety of media and papers. With individual attention, all skill levels can benefit. I try to keep the 'fun' in fundamentals!
To sign up: linda@vordererart.com
Phone: Call 708-912-3108 and leave a voicemail. I will promptly return your call.😊
Cost: $100
Click here to pay (before first class): https://www.PayPal.me/lindavorderer
Supplies: Most supplies will be provided. Please equip your student with a 9"x12" or larger sketchbook.
---
About me:
I paint, I draw, and I teach. I am a certified K-12 art teacher with 15+ years' experience in schools. My variety of styles is influenced by my teaching art to high school and elementary students… adults as well. 
I have spearheaded several community arts projects for the Village of Oak Lawn, serving as a Commissioner on the Arts and Events Commission. I also serve on the Board of Directors of the John H. Vanderpoel Gallery. 
My work includes watercolor, oil, acrylic and a variety of drawing media. I offer portraits in graphite and watercolor. My background in the disciplines of drawing and water media comes from attending several strong art programs in the Chicago area. . The School of the Art Institute of Chicago, the American Academy of Art, and the Palette and Chisel Academy being the most prominent. I am grateful to the many artists from centuries past for their influence and the internet that brings their images to me in abundance.
While some of my recent work grows in abstraction, it is still based in nature, landscape, and figural forms. Recently, I take my tools outdoors painting en plein aire. 
Email: linda@vordererart.com
Website: www.lindavorderer.com
__________________________________________________________________________________________________________________
---
The gallery is now closed for construction until early 2024.  •  Call 773-294-8311

Ridge Park Fieldhouse, 9625 S. Longwood Drive, Chicago, IL 60643
Send donations and correspondence to: 10429 S. Seeley Ave., Chicago, IL 60643